Nursery manager jobs in Qatar for both sexes, with a salary of 20,000 Qatari riyals in the future tense for all nationalities.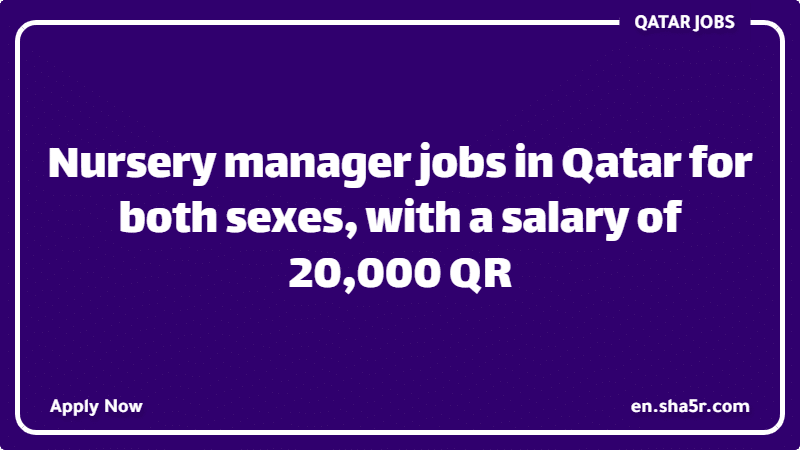 Nursery manager jobs in Qatar
What is the required job?
Nursery manager jobs in Qatar
Job Summary
Greetings from Future Tense HR Solutions !!!
Please be informed that one of our client have the following opening.
What are the required conditions?
Must have strong business, finance and organizational skills, proficient in IT, as well as courteous and responsive to all stakeholders.
Should be passionate about the program and is able to articulate this to parents when conducting tours.
Experienced in managing and leading staff.
Must be able to create and manage budgets and finance.
Must be able to work with minimal supervision or support.
Should Ensure everything is maintained in an easy to find manner on the nursery management system.
Should represents the Nursery at community events to promote the brand.
be fluent in written and spoken English, competent with all forms of technology, social media and reporting.
Qualifications: Cache level 5
Salary: QAR 18,000/-to 20,000/-
Location: Doha,Qatar
How to apply?
You can apply here:
Follow us for more jobs: