We are now hiring in Qatar at McDermott International Limited with competitive salaries for all nationalities in various specialties.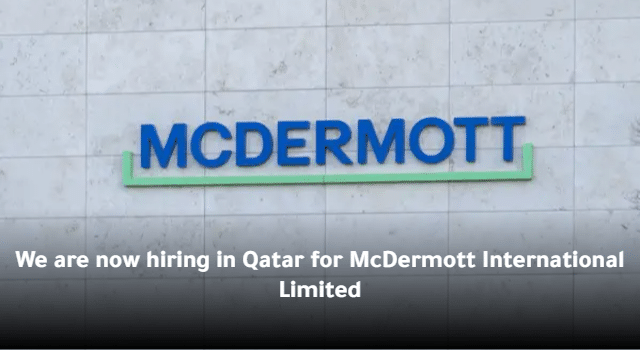 We are now hiring in Qatar for McDermott
What jobs are needed?
1- Senior HSES Tech
2- Senior Production Engineer (Structural)
3- Senior Mechanical Engineer (HVAC)
4- Structural Fitter Supervisor
5- Principal Rotating Equipment Engineer
6- Principal Instrumentation Designer
7- Senior Piping Engineer
8- Principal Piping Engineer
9- Senior Piping Stress Engineer
10- Senior Mechanical Rotating Equipment Engineer
11- Senior Planner
12- Senior Static Equipment Engineer
13- Senior Welding Engineer Tech
14- Principal Electrical Engineer
15- Senior Production Engineer – E&I
16- Principal HSES Advisor(Technical Coordinator)
17- Principal HSES Advisor (Technical Coordinator)
18- Senior Installation Analysis Engineer
19- Manager Assurance
20- Senior HSES Tech
21- Principal Logistics & Trade Comp Spec
22- Manager HSES
23- Senior HSE Engineer
24- Senior Instrumentation & Controls Eng
25- Senior Electrical Engineer
How to apply?
Follow us for more jobs: