Wipro Limited is a leading technology services and consulting company focused on building innovative solutions that address clients' most complex digital transformation needs. Leveraging our holistic portfolio of capabilities in consulting, design, engineering, and operations, we help clients realize their boldest ambitions and build future-ready, sustainable businesses. With over 250,000 employees and business partners across 66 countries, we deliver on the promise of helping our customers, colleagues, and communities thrive in an ever-changing world.
Jobs in the United Arab Emirates
what the vacancies we are hiring in Wipro?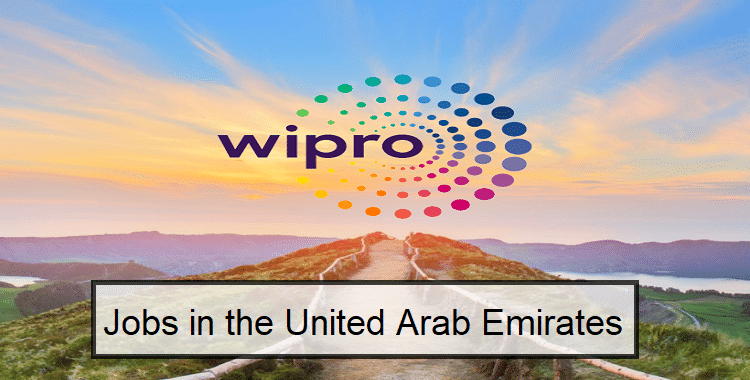 1- Account Executive – Retail
2- Lead Administrator
3- Administrator
4- Theme Engagement Partner
5- Lab 45-Head of Business Strategy and Product Management
6- Technical Lead
7- Sr Partner Domain and Consulting – Middle East Energy
8- IT Fresher/ Associate
9- Lead Administrator
10- Managing Consultant – Analytics
11- System Engineer
12- Project Lead
13- Developer
14- Techno Functional Consultant
How to apply:
you can apply here
follow us: