Immediate hiring at Sidra Medicine in Qatar with competitive salaries for all nationalities in various specialties. "Apply now".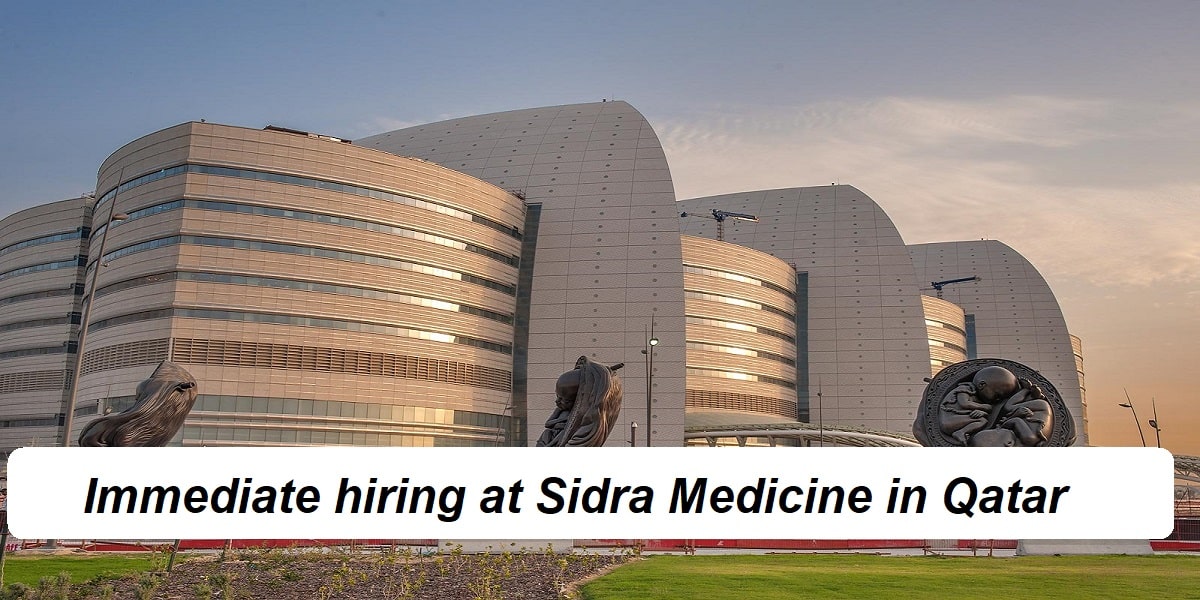 Immediate hiring at Sidra Medicine in Qatar
What jobs are needed?
Immediate hiring at Sidra Medicine in Qatar
1- Manager – Infrastructure Systems Services
 years of progressive managerial experience.
Experience managing enterprise infrastructure and systems and designing architecture solutions to meet strategic objectives.
Achieved significant savings, including in infrastructure costs.•
Team leader who inspires and motivates staff and cultivates collaboration with both internal stakeholders and suppliers.
Highly proficient at change and project management, disaster recovery, business continuity and cyber security.
Demonstrated expertise in infrastructure as a service (IaaS) with an aptitude for resolving business challenges through technical innovation.
Supervised disaster recovery and business continuity initiatives and participated in annual internal and external data security audits
Experience in MS Azure, MS M 365 Hybrid environment, and Azure AD including support for Single Sign.
Demonstrated experience in systems monitoring and management solutions and the ability to contribute to and implement organizational strategy.
Demonstrated experience in the assessment and implementation of Server and Storage technologies.
Demonstrated experience in the evaluation of new technologies, upgrading and migrations.
Demonstrated experience in cloud computing and Virtualization.
2- Lead – Clinical Trials Office
7+ years of experience including 2+ years of progressive supervisory experience in Research Project Management and/or Research Coordination inclusive of:
Prior experience in the management of Research Coordinators.
Experience with multi-national Research Projects.
Excellent knowledge of ICH-GCP standards and FDA/EU Research regulations.
General understanding of medical terminology and Clinical Trials concepts.
Excellent knowledge ICH-GCP standards, FDA/EU regulations and guidelines related to human subject research, including in relation to the conduct of Clinical Trials.
Knowledge of NDA/Clinical Trials Agreements (CTA), Clinical Trials costing.
3- Technologist II – Ultrasound
5+ years relevant experience in an accredited healthcare or related environment.
Eligible for registration with the ARRT/CAMRT/HCPC or an equivalent licensing/accreditation board as a Sonographer.
Licensed in country of origin as Sonographer.
Eligible for licensure as a Sonographer in the State of Qatar.
How to apply?
Follow us for more jobs: