We are now hiring an electrical engineer in Qatar with high salaries for all nationalities at KEO International Consultants.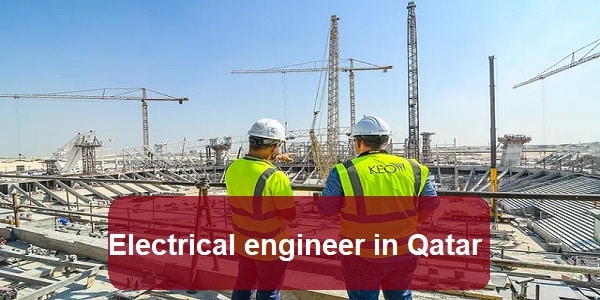 Electrical engineer in Qatar
What are the required conditions?
– Bachelor's or Master's degree in Electrical Engineering or a related field.
– Minimum of 15 years of professional experience in electrical engineering, with a preference for experience on Kahramaa projects and consulting firms.
– A Grade "A" rating from the Engineering committee is highly advantageous.
– Familiarity with solar energy systems and relevant certifications or training is a plus.
– Strong analytical, problem-solving, and project management skills.
– Excellent communication and teamwork abilities.
– Proficiency in relevant software and tools for electrical design and analysis.
– Demonstrated ability to lead and mentor junior engineers.
How to apply?
Follow us for more jobs: