Mechanical Engineer in Qatar..Worley Petroleum is looking for a mechanical engineer to work in Qatar with a good salary of all nationalities.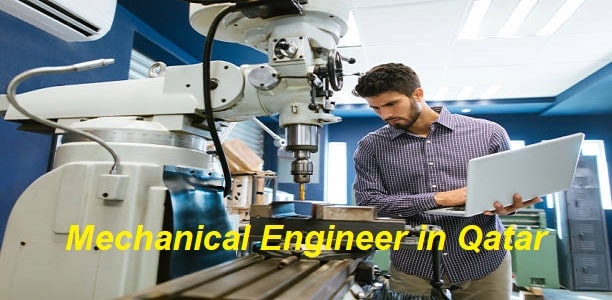 Mechanical Engineer in Qatar
What are the required conditions?
Technical and Industry Experience
Excellent technical and practical engineering skills and ability to consistently deliver quality, accurate and timely work to Worley and its clients.
Excellent knowledge of the fundamental requirements of the mechanical engineering, and the basic requirements of other engineering fields.
Excellent knowledge of applicable local and international standards and statutory and regulatory specifications.
Competent use of relevant software such as MS Office Suite and mechanical engineering specific software.
Extensive technical and practical experience in mechanical engineering in the same or similar industry including experience in working in multi-disciplinary projects and teams.
Candidate shall possess strong design, engineering, execution, pre commissioning, commissioning, of Refinery, Cracker, petrochemical & integrated complex Ideal candidate shall have proven experience in
Rotating equipment's to like of : APi, Non API Pumps, Compressors, Blowers, fans, Air cooler, Turbine,
OSBL/ Utility Packages: Boiler, Cooling Tower, IA, PA, N2, Demin Water, BFW, WWTP, spent Caustic treatment , Thermal oxidizer, Fire water, Flare package
Professional from combined experience of EPC, EPCm, PMC with exposure to O&M is welcomed.
Experience in Completing minimum of 1 Cracker + petrochemical / polymer complex in lead role is required
Experience in PMC role is a must, as a minimum should have completed 1 PMC role from project commencement to start up.
Candidates shall demonstrate experience in managing FEED and EPC contractors.
A multi-disciplinary and strong team player is essentially looked for, who will be able to guide & advice the Owner and the same time logically challenge the FEED / EPC contractors whilst protecting the Owners interests.
Required Education – Qualifications, Accreditation, Training "Mechanical Engineer in Qatar"
A recognized and relevant engineering degree.
Chartered Professional Engineer (CPEng) status.
Relevant postgraduate qualifications in engineering; management, project management or supervisory qualifications or equivalent.
How to apply?
Follow us for more jobs: