Established in 2010, SearchPlus' main business focus is in Executive Search and Selection. We start by having a deep understanding of our clients' industries, business processes and operational requirements. Thereafter, we assist HR managers in fulfilling their requirements for key talent and executives through our comprehensive resume database and own direct searches by short listing and identifying the best possible talent for their organizations. We represent clients from a wide spectrum of industries both local and MNC's. Our successful recruitment tract record has distinguished ourselves.
Jobs in the United Arab Emirates
what the vacancies we are hiring in SearchPlus HR Dubai?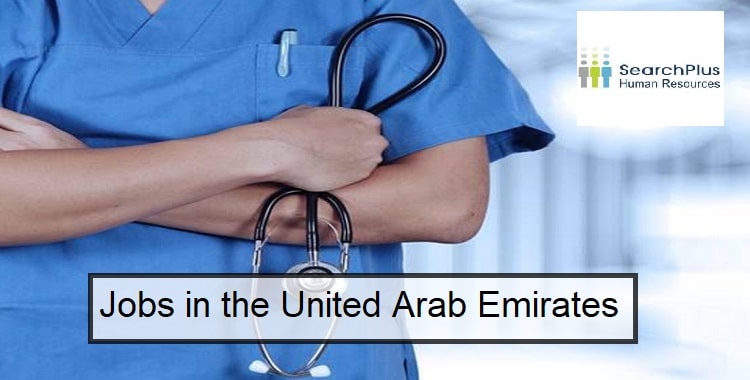 1- Consultant or Specialist ENT Doctor (FT)
2- Medical Oncologist (FT)
3- Psychiatrist Specialist
4- Specialist/Consultant Internal Medicine
5- Specialist / Consultant Visceral Surgeon
6- Specialist/Consultant Pathologist
7- Specialist / Consultant – Pediatrics Emergency Medicine
8- Acute Medicine Specialist/Consultant (FT)
9- Consultant or Specialist Intensive Care Doctor (FT)
10- Emergency Medicine Specialist/Consultant
11- Specialist Cardiologist (FT)
12- Pediatric Dentistry Specialist (FT)
13- Consultant or Specialist Allergy Medicine Doctor (FT)
14- Specialist Clinical Hematologist (FT)
15- General Surgeon Specialist – Surgical Specialist
16- Consultant or Specialist Cardiac Electrophysiology Doctor (FT)
17- Dermatologist (FT)
18- Consultant or Specialist Gastroenterologist Doctor (FT)
19- Pulmonologist Specialist / Consultant
20- Pediatric Hematologist/Oncologist) (FT)
21- Thoracic Surgeon
22- Restorative Dentistry Specialist / Consultant
23- Specialist Implantologist (FT)
24- Surgical Oncologist Consultant
25- Radiology Specialist (FT)
How to apply:
you can apply here
follow us: