Valmet is a leading global developer and supplier of process technologies, automation and services for the pulp, paper and energy industries. With our automation systems and flow control solutions we serve an even wider base of process industries.
Careers in the United Arab Emirates
what the vacancies we are hiring in Valmet?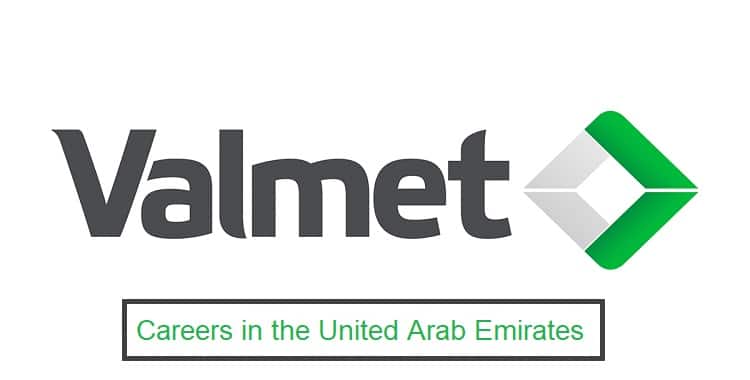 1- Sales Manager, Valve Controls and Actuators
Sales, Marketing and Business development of Valmet Valve Controls and Actuators (Smart technology & Actuation) products.
Achieve target sales and order volumes with target profit level.
Ensure necessary product approvals with all end-users, engineering, procurement, and construction and listing on all project vendor lists.
2- Service Engineer
Meet or exceed monthly and yearly sales targets and quotas assigned to areas of responsibility by management.
Manage the complete scope of shutdown services in the designated markets.
Maximize knowledge of install base to generate sales though creation of life cycle plans.
How to apply:
you can apply here
follow us: